FOR DAY-TRADERS WHO WANT A STRATEGY THAT NETS A MINIMUM OF....
$20,000 Profit...Per Month
Tuesday 2:15PM


FROM:
Dane Spotts, CEO
4810 Point Fosdick Drive
Gig Harbor, Washington 98335
                                                                                                 DOWNLOAD FACT SHEET HERE
Dear Fellow Stock Trader,

It's NOT a crystal ball. It's NOT insider trading – but feels like both.
My name is Dane Spotts. Two years ago I went live with a strategy that accurately predicts the outcome of catalyst trading events in the Stock Market. We trade mostly earnings reporting stocks with high volatility… but sometimes the FED and other events like Brexit. Our performance not only beat every hedge fund in world – but is breaking every trading record on Wall Street. 
We call our financial intelligence company – STOCKJUMPERS.
1076% 'Jump Zone' profits in 2016
It started as an R&D experiment 17 years ago, re-purposing a former top secret intelligence collection technology that makes even the best A.I. look like kids playing. I spent years refining and testing it over a decade. (I have the scars to prove it). Look: The key to making serious money in the Stock Market is having an edge. Wall Street banks and hedge funds are spending millions on A.I. and human intelligence. Now, you have something way better.

StockJumpers leverages its information technology edge by predicting outcomes with uncanny accuracy.

Before I tell you how it works I want make you this simple offer…
I'll give you the StockJumpers predictive analysis reports to test FREE…
Pocket 20%…or more your first month or I expect you to tell me to
F**K OFF and owe nothing.
Neither of us have time for B.S.  Assuming you read this far, your bullshit meter is probably red-lining so I'll cut to the chase. I am looking for only 290 more traders to share this technology with. The reason? We cannot have too many of us doing the same thing in the markets as there is not enough liquidity.
Assuming you are a player, here's how the StockJumpers program works…
Sometime before noon each trading day you get a trade notification that your "Jump Report' is ready. You log in to your private member website and download a very special one-page set of data with a trajectory analysis focusing on a targeted stock with a catalyst event (usually an earnings release) happening in a matter of hours. Our intelligence tools have been working the target over the previous few days – and the result is our members are given the most probable market reaction.  Your edge? You now know if the stock will jump UP or DOWN post release and the approximate amplitude of the move.
Based on your risk-reward appetite, enter a position (short or long) just before market close. Seconds after the release is announced – the stock pops or drops, usually 5 to 20%. You pocket your profits and are back in cash, and do it again the next day. Over and over. 4-5 times a week like clockwork, recycling your capital, cutting the losers quickly and running the winners. Always back in cash by Friday  – NEVER holding a position over the weekend.


Watch a live trade happen: www.stockjumpers.com/livetrade
Make 5-20% Per Trade Event…
Run Your Winners – Cut Losers Early
The key to this strategy is knowing the direction in advance – and cutting the losers while running winners for max profit. With over 650 trades in the last 2 years – we averaged a 66.5% win rate. But that's only half the story. Some of these wins made as much as 40% profit. Think about it. Dump your losers at 5%, (stop loss) and run your winners for maximum profit. Of course, you need to know how to do this, or you could lose your shirt. We will train you.

Review our performance page: www.stockjumpers.com/performance
First Month Is FREE for Qualified Traders
Is it expensive to join our trading club? Yes, it is. But like all things in life you get what you pay for. You will make 10 times the cost or I expect you to quit and go back to so-called "safe" and low-return mutual funds.
But if you are who I think you are, you have a risk appetite and understand that to make big money, you have to step out of the "safe" zone. The only way to know if this is right for you – is to try it. So I made it easy. Assuming you have some capital (100k) and some time to trade – about 30 minutes each day at market close, you get a totally free month ($999 value)
We think you will make so much money, you'll happily pay our expensive subscription cost without hesitation. Show us your broker statement with 100k balance and the first month is on us. We will give you all the tools you need to make this work – and expect you to net (after losses and wins) at least 20%. Trade small during your free month – as the point of the trial is to PROVE it works – with minimal risk. Then on month two – assuming you are a player set up a real trade allocation 40-50k per trade and start rolling in the profits (Note: We have a membership plan for part-time traders too, but this offer is for full-time PROs only).
How do you find out more and get your free month? Go to this special landing page and register for access. Watch the video and then sign in. You can make as much money as you want during your free month – but we recommend trading small. It's a cheap test. Add up your wins and losses and see if you don't net at least 20% profit.  Get started here…

Remember, 20% profit in 30-days or you can tell me to f**k off.  I'm serious. Become a member and I wil show you the most profitable trading strategy ever — Stock Jumping. 

Sincerely yours,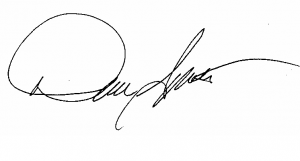 Dane Spotts
Founder & 
Fellow StockJumper


P.S. If you are not comfortable trading your own account…you can hire one of our registered Investment Adviser's to trade this strategy for you. We send both you and your adviser the Jump Report data – but they pull the trigger for you.

Download the Wealth Acceleration Fact Sheet, or call one of our team members at 253.248.6604.  Start making some serious money trading before the bubble bursts.