Trade Plan: BUY (before market close)
Here is what happened:
(click to expand)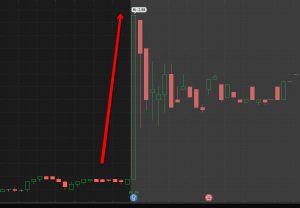 Commentary: Wow!!!  We knew our data was good… but this was the poster child for why we invented the StockJumpers technology.
20%+ gain in less than 5 minutes.
Long:$2.23 (15:58 est) to $2.88 (16:03 est)
Jump Zone Profit: 29%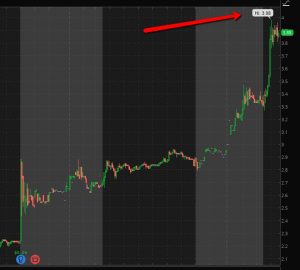 Update: For those traders that stayed in or went long for a second trade (level II trade) GRPN popped up to 3.98 over the 3 day weekend,
for another 38% gain.That's a total jump zone move of 67% for one event.
A perfect trade gain.