Here is what happened:
(click to expand)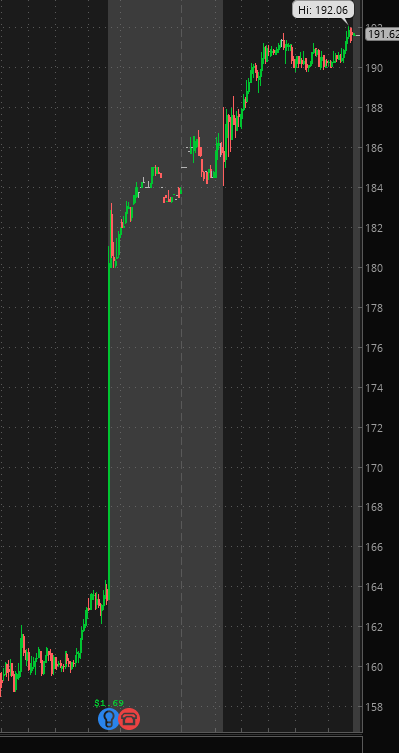 Commentary: ULTA beauty turned ugly. We thought we had this one dialed in. We did not and fell flat on our face. The short not only was a long…but a GREAT long. They beat on both the bottom and top lines which is what other analysts predicted (that makes us usually snicker when we are right). In this case we were dead wrong and got beat up badly..  and made us look like a battered wife that tons of make-up couldn't even hide.
Sidenote: Because the print on the beat was so good.. this is a good example of a continuation trade on the momentum move. When the print is really that good.. take your loss on the stop and go back in for a follow-on trade in the direction of the momentum. It's not always this clear cut – but had you done so on this trade you would have erased your loss and made at least a 10% profit.
Jump Zone Profit: -19%