Quick Recap:  win/loss ratio, 3-1, 
This was a 4 jump week. SONC, FIVE, GME and BBRY.  The first 2 were out of box winners. Jump 3 Game Stop was flat and most everyone got out flat or with little profit. It never popped like we thought. trades met the data expectations and members did well, except for BBRY which produced a whipsaw effect and created mixed results for traders on that jump.
JUMP 1
SONC (SONIC Corporation) was the first Jump of the Week, scheduled for release Tuesday after market close. Here is what happened….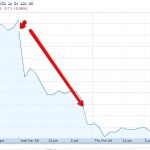 A solid 5% + gain. 
JUMP 2
The second jump of the week was Five Below, Inc (FIVE) and we published a BUY signal on this one.
Here is how it unfolded…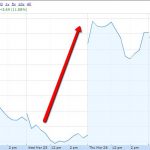 Awesome jump – in and out as planned!!!
JUMP 3
GME (Game Stop,Inc ) was for the most part a flat-liner. We did publish a SELL on this one, and thought it would at least hit the 5% TP – but it didn't. We closed our trade at break even….
JUMP 4
BRBY (Blackberry) was an initial down play pre-market, as it traded Before Market Open. For those that went long the day before some were stopped out at 3% while some waited till the morning to go long and captured 5% +