Weekly Recap: 1 Winner – 4 Losers. Jump Zone -4%. Leaving us with a positive 46% Net Jump Zone over all for the month. Now lets see how the Jumps played out
Jump 1
WDAY was the hit of the week taking off for a 12% Jump Zone. our analysis said…"a down move that seems to flatten out. Short seems to be play without any bounce or follow-on move." We nailed this one, it was a steady drop and did not retrace at all.
What we reported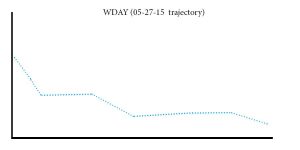 What really happened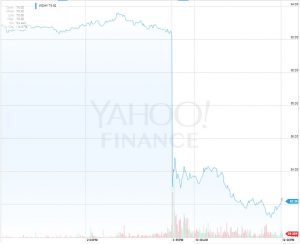 .
Jump 2
KORS was a miss in direction call, as we had it as a buy but its hard to call this a true loser from what we reported…"It may report later than scheduled or the initial reaction is a down move. We recommend waiting on the one and jumping in long on the dip." Those who waited till the announcement and did not buy did not lose.
What we reported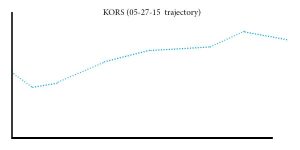 What really Happened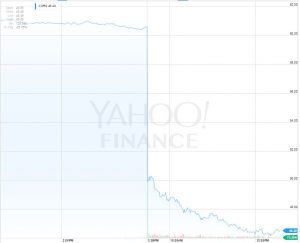 Jump 3
GME call was a sell and it turned out to be a miss. In out analysis we reported "…reveals a slide downward after the market reacts to this quarterly release…after the initial fall and there may be a secondary trade as a buy opportunity later. In this trade our 3% stop would have been triggered.
What we reported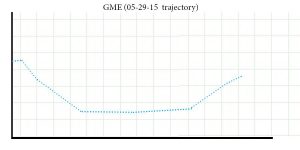 What really happened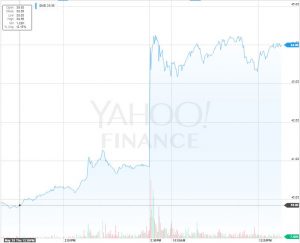 SNAP Jump
SPLK was our SNAP and as you know these are last minute reporters that you need to act on, and fast! We only let you know 12-4 hours  before the Jump and then you only get the report 30-45 min before the event.
On SPLK we gave you the green UP arrow and here is what happened…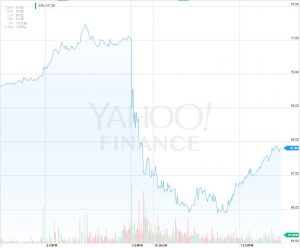 Over all 1/4 not our best performance, but an ending positive Jump Zone of 46%
See you on the next Jump!